Why Magicians and Mentalists Today Need Memberships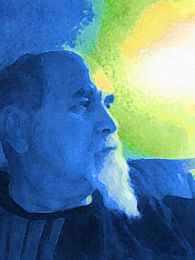 I know that not everyone can afford the cost, or the time, to travel and learn from me directly.
Many people want to learn directly from me, but I don't show up at magic conventions or teach just anyone. I am not a teacher of tricks. I am a teacher of magic and mentalism.
Today, magic dealers pitch you ideas with sexy videos that often have little to do with real world performing. They want everyone to buy the same things.The problem with that is that you don't want to be the 100th magician the audience has seen doing the same trick everyone else is doing.
The greatest secrets and advancement in learning magic or mentalism cannot be found in free videos or the latest trick dealers are telling you that you have to buy to be like everyone else.
The real secrets come to you by being part of an elite group, learning secrets and ideas that build on each other over time. That is what makes for legends, rather than mere tricksters.
It doesn't matter if you only perform for a few friends, for people in your company, close-up at restaurants, stand-up in clubs and banquet rooms, or on stage. Learning the real inner secrets of magic and mentalism draws people to you. Audiences large or small feel connected to you. They want to spend more time with you. They feel amazed that they have met a magical person, not just a normal person who does magical things.
All of this, and more, is why I teach in my membership programs, as well as one-on-one with students.
If you can afford to work with me one-o-one, long distance or in person, that's fantastic. I look forward to working with you.
If you can't yet make that leap, you don't have to settle for being a trickster, or doing magic and mentalism that is like what everyone else does. You can choose the membership programs I offer to help you become a magical person, with special skills others simply do not have.
It is one thing to try to learn the tricks from a charismatic personality. That works great, as long as you too are already completely charismatic. If you are not already gathering throngs to you, then learning the tricks from someone who is charismatic won't make you charismatic. You need to learn the secrets YOU have within YOU that others do not have, and then learn how to share YOUR magic with the world.
That's what I help you do. That is why I teach. That is what you will find in my membership programs.
Which memberships are best for you? Write me at info@wonderwizards.com. Tell me your goals, the kind of material you like most, and what basics you already know, or don't know yet. I can then help you determine which memberships are best for you.
For less than you spend on a trick or several new fancy decks each month, I can help you learn and grow in the real hidden secrets of magic and mentalism.
All any great teacher can do is make the offer. When the student is ready, the teacher will appear. It is up to the student to follow through when the teacher shows up. That is your job, your decision to make.
I look forward to hearing from you and instructing you in the finer arts and hidden secrets of magic and mentalism.
Kenton Knepper
INNER SANCTUM MEMBERSHIP LEARN MORE HERE
SUGGESTION 101 AND 102 LEARN MORE HERE
MIND READING MEMBERSHIP CLICK HERE